NE ZRYA-3. Laboratory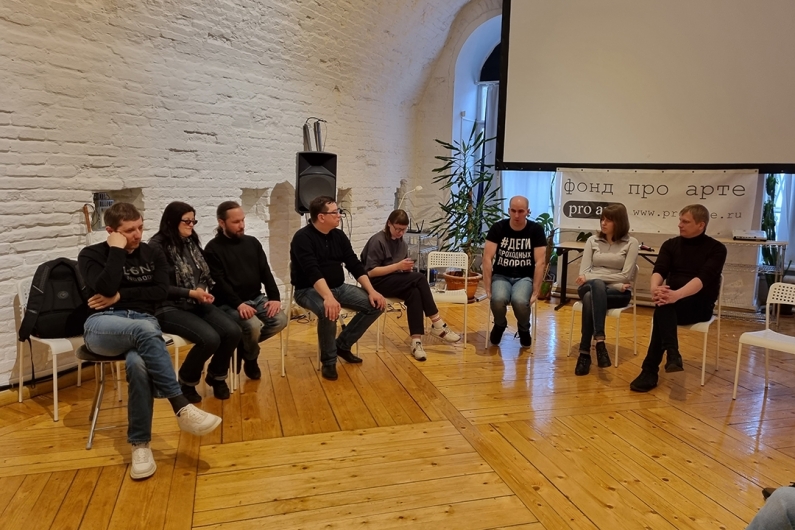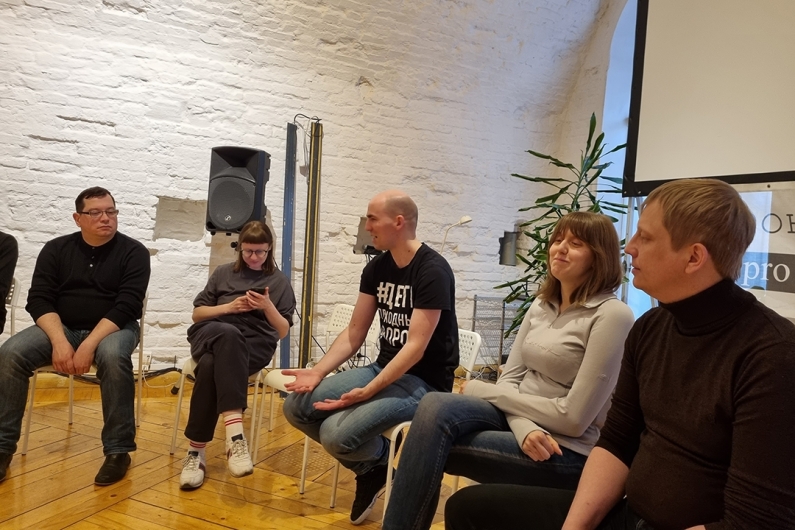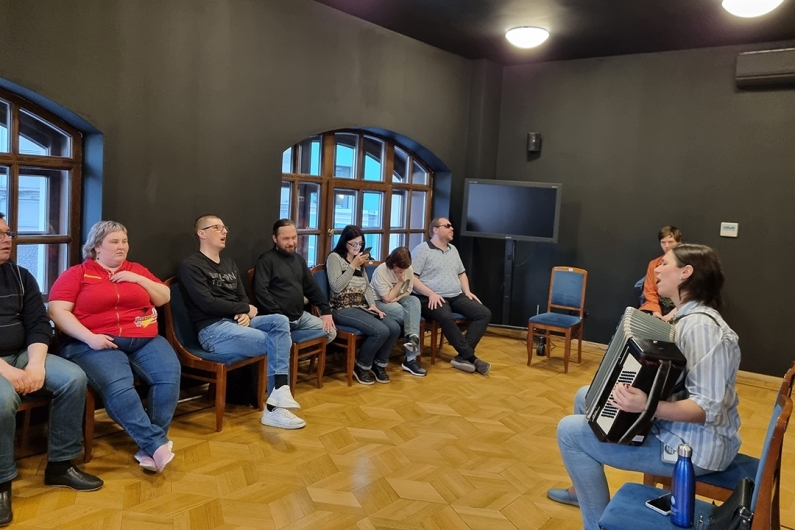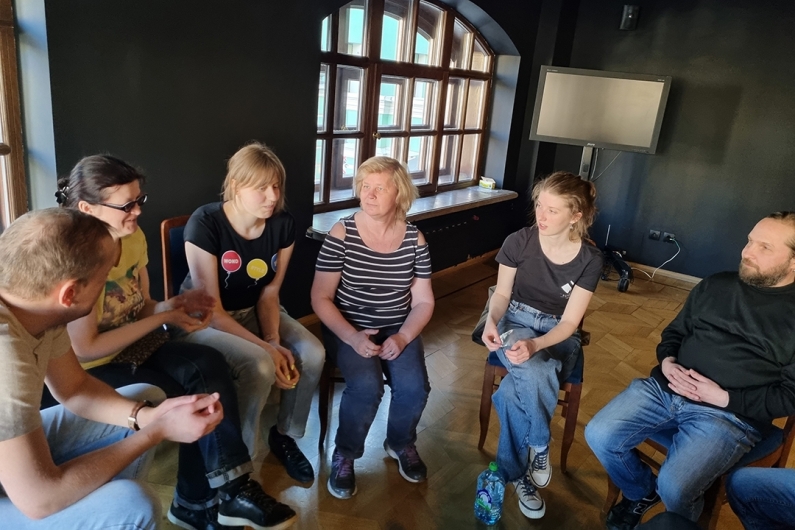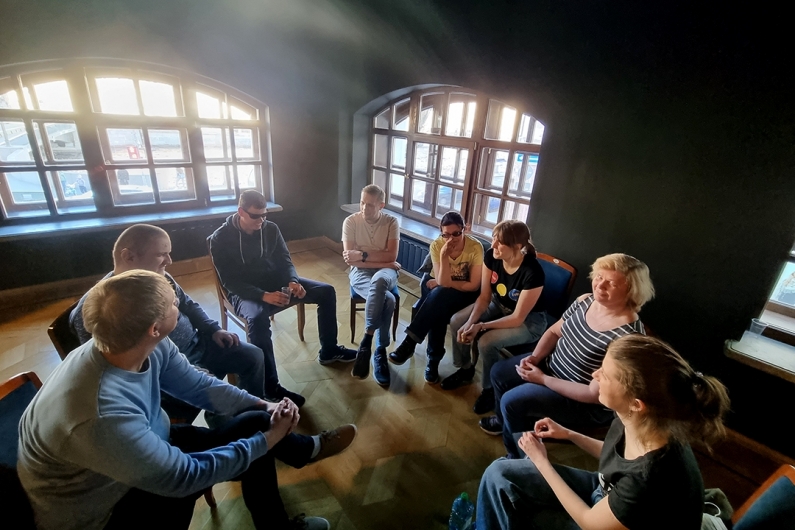 NE ZRYA*-3. LABORATORY is the third stage of the long-term program of the PRO ARTE Foundation to work with colleagues with visual impairments.
The rehabilitation program is dedicated to the creative interaction of people with physical disabilities and professionals in the field of art — theater, visual arts and music.
In 2018-2020, in the Special Theater project, we prepared an inclusive play NE ZRYA, which from 2018 to 2020 was performed at the New Stage of the Alexandrinsky Theater and at the Hermitage Theatre in St Petersburg. In 2021, the performance-excursion "Visible Things" was shown at the Russian Museum of Ethnography.
In 2022, at a new stage of the program — "NE ZRYA. Laboratory" — we create a space where participants with disabilities will have an opportunity to express their artistic talents through joint workshops, trainings and discussions.
Program partners:
Bolshoi Drama Theater named after Georghyi Tovstonogov
Center for Medical and Social Rehabilitation of the Visually Impaired
*'Ne zrya' is a phrase in Russian having two very different meanings: 'not seeing' and 'not in vain'.