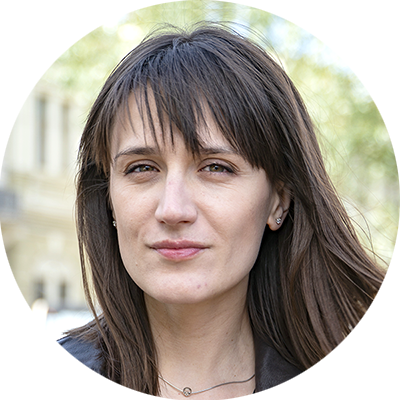 Graduate of the 2009 School of Cultural Journalism.
"The School of Cultural Journalism radically changed my professional life. I completed the programme right after graduating from the Saint Petersburg Performing Arts Academy (now called RGISI) with a diploma of a theatre critic. But it was the PRO ARTE training that helped to see and understand the scale of contemporary cultural processes. The programme encouraged us to observe and analyse what was happening — in the theatre, in the cinema, at exhibitions, in literature — and to connect this with the social, economic processes. Like when your airplane takes off and in the window you see not just your house, but also everything around it. Sergei Parkhomenko, Anton Nosik, Lev Rubinstein, Pavel Gershenzon, Dina Goder — we had amazing teachers, each of whom through lectures and by their own example proved and keeps proving that your world can be as big as you can make it."
Theatre critic, graduate of the Saint Petersburg Performing Arts Academy. Olesya has worked on television since she was 16. From 2011 to 2014, she worked as publishing editor of the ART TV programme on 100 TV channel. Since 2018, works as chief editor and theatre columnist for the Sleepless programme on Channel 78.