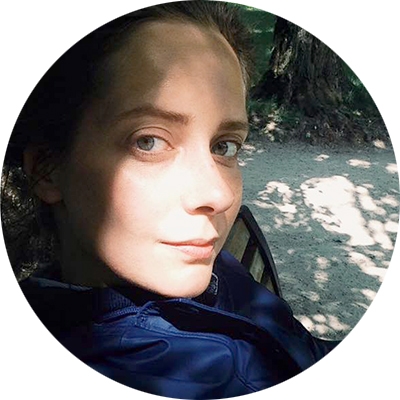 Graduate of the 2008 School of Cultural Journalism.
"Thanks to Dina Goder's analysis of our reviews, I framed a tuning fork, or rather a golden standard for discussing other people's texts. I tune in with it, and I'm no longer afraid to offend the authors, disappoint them with the chaotic nature of my remarks, or offend by using the wrong intonation. Full-time education, in contrast to correspondence education, and even more so to self-education, is first of all a system of meetings. A chance to meet those who can charm you with their optics, their train of thoughts, their worldview. You don't come for information, not for other people's knowledge packed in lectures, but for your experience — experience of building relationships with teachers. The entire teaching staff of the Cultural Journalism programme understands this. No one here mechanically transfers professional skills, no one preaches, everyone talks to you. You live together through your shared time, every minute of which is interesting not only to you, but also to them."
Screenwriter, playwright, prose writer. In 2009 she debuted in theatre with two documentary performances So-and-So Yes (Tak-to Da, Kirov, Theatre on Spasskaya, directed by Boris Pavlovich) and Alconovels (Moscow, Theater.doc, directed by Lera Surkova). In 2014, the Rotterdam Film Festival presented two feature films based on Lyubov Mulmenko's screenplays. The Hope Factory (directed by Natalia Meshchaninova) entered the main international competition, and Another Year (directed by Oksana Bychkova) entered the Spectrum competition and won the main Big Screen Award. In 2016, the RIPOL Classic Publishing House released a debut short story book by Mulmenko, Funny Stories about Panic. In 2019, the Kinotavr film premiered the film Fidelity shot to her screenplay (directed by Nigina Sayfullaeva). In 2020 the Hypnosis film (directed by Valery Todorovsky) is scheduled for release, as well as the filming of Lyubov Mulmenko's directorial debut called Danube.