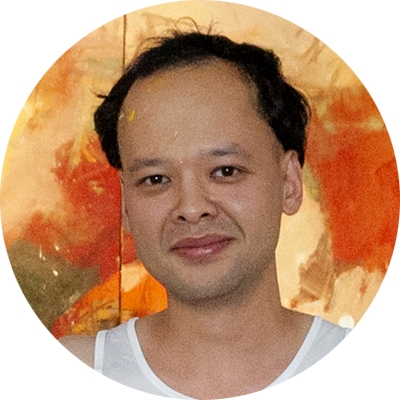 Graduate of the 2015 School for Young Artists.
"I am a graduate and teacher at the Academy of Arts, and the School for Young Artists gave me a lot of information and knowledge that the Academy never provided, for example, about the artistic methods and strategies. The training here encouraged a new perspective for classical art, and thus a more three-dimensional understanding of it. In many ways, it was in PRO ARTE that I designed a strategy for my artistic and teaching practices."
Graduated from the Graphics Department of the St. Petersburg Repin State Academic Institute of Painting, Sculpture and Architecture in 2007 and currently teaches at the Academy's Graphics Department. Personal and group projects were held at the Moscow Museum of Modern Art, the PERMM Museum of Contemporary Art (Perm), in the Name Gallery (St. Petersburg) and the Ovcharenko Gallery (Moscow). Member of the 6th Moscow International Biennale of Contemporary Art and the parallel programme of the Manifesta 10, European Biennale of Contemporary Art in St. Petersburg. Since 2013, a member of the North-7 art association.