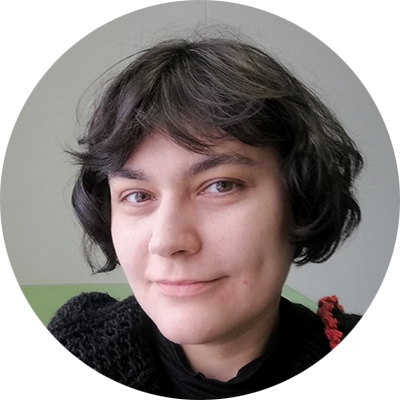 Graduate of the 2008 School of Cultural Journalism.
"Beside the practical issues of constructing a text and keeping up interest, even more important was that we could communicate with the representatives of the free journalism that is non-existent now, and they gave us an understanding of ethical principles, which moulded the foundation and motivation for courage and honesty. The School of Cultural Journalism is about a community. The knowledge that I accumulated over the past years (I think of all the years of my work after graduation as a continuation of the School of Cultural Journalism) led to my own curatorial projects and helped me write texts for books and exhibitions. In the course of this work it became clear how strong the relationship was between graduates of different years. I tried not to abuse my acquaintances, but, for example, while making a book and an exhibition on contemporary art from 14 Russian regions, I looked for authors in the regions to let them speak for themselves — and many of them turned out to be our graduates."
Artist, curator, editor, journalist. In 2006–2007, contributed as a columnist to the Exhibitions section of the Afisha magazine. In 2012–2013, editor of the Culture section on the polit.ru portal. In 2005–2018, participated in the exhibitions Russian Pop Art, Russian Social Art, Decoration of the Beautiful, Monuments and Documents, Art of the 2000s (Tretyakov Gallery, Moscow), New Russian Narrators (Russian Museum, St Petersburg), Counterpoint. Russian Contemporary Art (Louvre, Paris). Winner of the Kandinsky Prize (2008). Since 2019, curator of the Design and Contemporary Art course at the HSE School of Design.