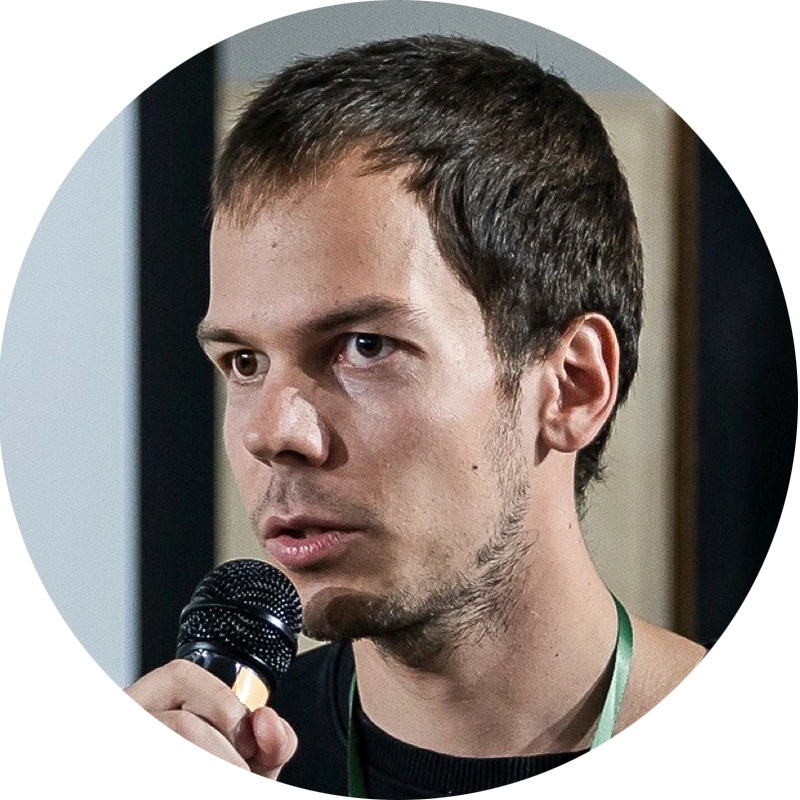 Graduate of the 2012 School of Cultural Journalism.
"The School of Cultural Journalism is the main educational programme in my life. Here I've met like-minded people, we have made friends with some of them and are still in touch. The teachers had different personalities, but they shared one and the same formula: professionalism plus encyclopaedic erudition, multiplied by their personal charm. This formula enabled them to transmit knowledge and values in a fascinating manner, to skilfully guide us through the rich field of culture and the scorched world of Russian media. I believe that graduation from the School of Cultural Journalism is an unquestionable quality mark that bears evidence of high journalism standards."
Journalist, editor and content producer, graduate of the Faculty of Liberal Arts and Sciences of St Petersburg State University. Editor of the Concerts and Theater sections of the KudaGo.Com portal, contributor to Colta.Ru, Batenka.ru, Takiedela.ru and other media. Golden Pen Award Nominee, laureate of the Mikhail Prokhorov Foundation's Interregional Cultural Journalism Competition.