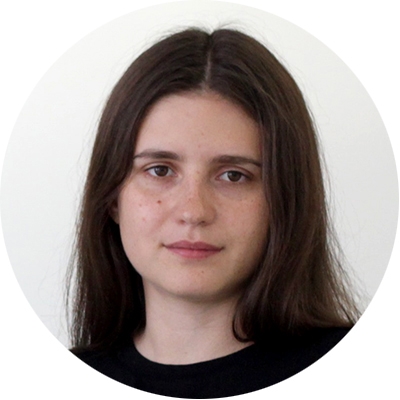 Graduate of the 2013 School for Young Artists.
"At the School for Young Artists, I realized that what interested me most was interaction with the audience, be it a performance or a happening. During the training, the most interesting, rich and useful was probably Alina Belishkina's course. We read and discussed philosophy and art texts in English, this was an invaluable experience, like a sip of the purest water collected from dewdrops in a morning forest. In PRO ARTE, I managed to build up an academic foundation and get acquainted with many participants of the contemporary art process. Now I communicate a lot with graduates of different years, as part of the North-7 group, and do joint projects with them."
Graduated from the Department of Monumental and Decorative Art of the St. Petersburg Stieglitz State Art and Design Academy in 2014. Member of the North-7 art association. Personal and group exhibitions were held at the Museum of Moscow, Ovcharenko Gallery (Moscow), VINZAVOD Center for Contemporary Art (Moscow), Gromov Culture Centre (St. Petersburg), PERMM Museum of Contemporary Art (Perm), Tartu Art Museum (Estonia), Temporary Storage (New York, USA), Liljevalchs Hubb (Stockholm, Sweden).