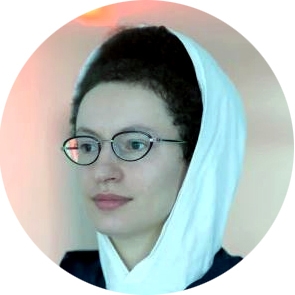 Anastasia Kizilova is a graduate of the 2015 School for Young Artists programme.
«For me, the School for Young Artists became a milestone, a threshold, after which I became a full-time contemporary artist. Before the School I used to spread myself too thin. After the School, I've focused on my artistic strategy and worked only as an artist since then. At PRO ARTE, I really loved classes with invited artists and curators, and saw no separation between 'students' and 'professors' roles. The visiting artists showed a lot of attention to our practice and were gentle with us, so we didn't feel like students but rather a part of the art community».
Anastasia Kizilova graduated from the St Petersburg Stieglitz State Academy of Art and Design, the department of costume design. Works with eco-activism at the edge of socially engaged art. Took part in the XXII International Triennial of Contemporary Art in Milan, the Death is Ecosex exhibition at the Atelier Mondial in Basel, the 7th Moscow International Biennale of Contemporary Art, the 4th Ural Industrial Biennale parallel programme, MANIFESTA 10 parallel program, the Contemporary Art in a Traditional Museum festival, and numerous group exhibitions in Russia, Germany, Finland.