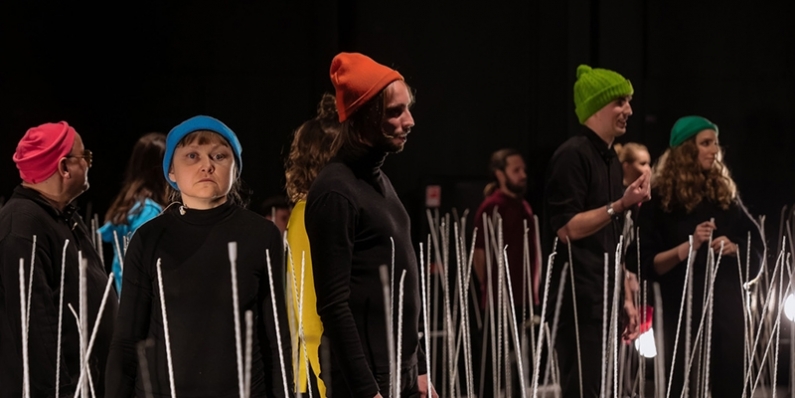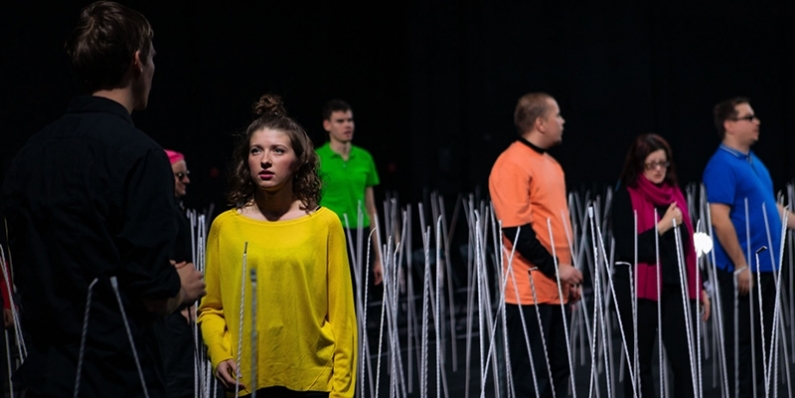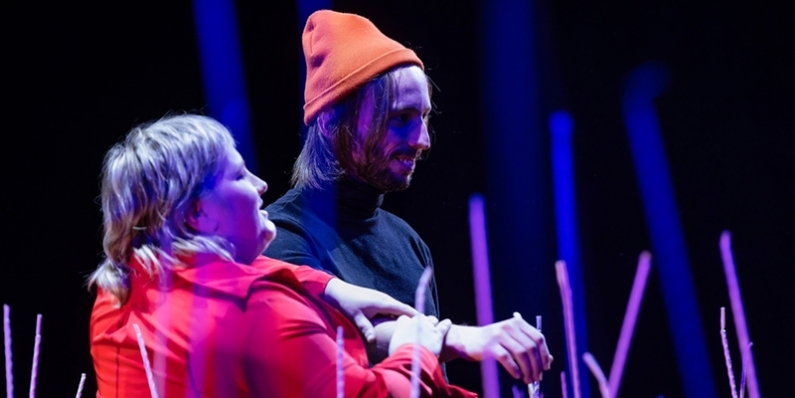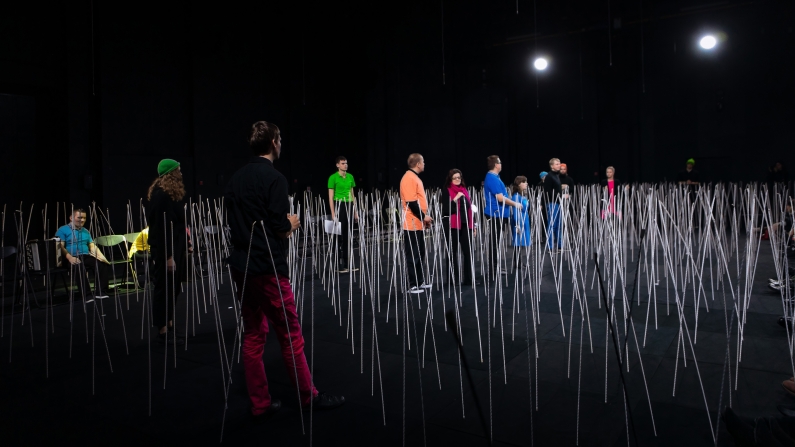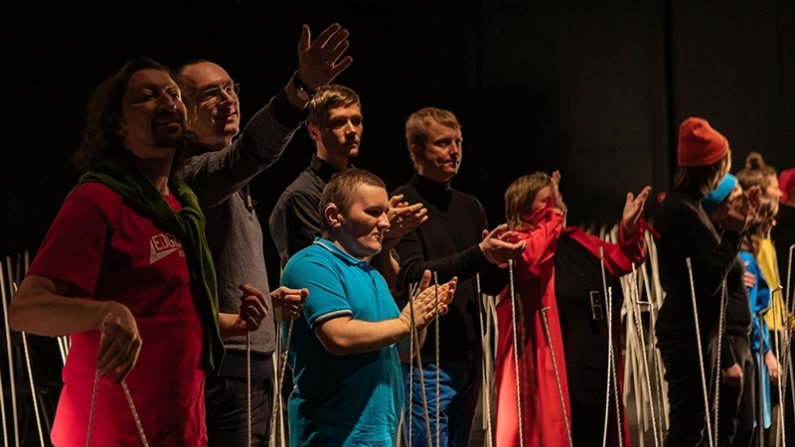 The Hermitage Museum and the PRO ARTE Foundation invite the audience to see "Ne Zrya"* on the stage of the Hermitage Theatre. The play is conducted by the members of the Special Theatre, a theatre lab created by the PRO ARTE Foundation for blind and visually impaired.
*The title of the play Ne Zrya is translated into English language as 'not in vain', however, it is not the only meaning of the phrase. The word 'vain' in Russian language is semantically connected to the word 'vision' and because of this two layers of the meaning appear in the title.
In summer 2017, PRO ARTE Foundation had decided to create a special theatre lab in Saint-Petersburg. This project allowed visually impaired actors to work with professional actors, producers, and directors. 22 participants are involved in the project, 10 of them are visually impaired and 2 are deaf-and-blind.
Throughout 1,5 years of repetitions the participants of the theatre lab were involved in training programmes on studying sound, space, color, and shape. Also, they got acquainted with contemporary theatre and visited several museums in Saint-Petersburg.
Ne Zrya is devoted to the phenomenons of vision, perception, and memory and it also covers the themes of language and communication. The play is based on personal stories and memories of the actors of the Special Theatre. The main literary sources for the performance were Goethe's book Zur Farbenlehre (Theory of Colours), works by Kandinsky and Wittgenstein, and Olga Sedakova's essay A Travel with Eyes Closed. Letters about Rembrandt.
During the repetitions all the participants visited the Hermitage Museum and made their own journey to Rembrandt's paintings. Their impressions from visiting the museum and thoughts on perceiving art without seeing it were also included in the play.
Ne Zrya was directed without any acting roles, it is also not emphasized which actor is visually impaired and which is not. Personal stories are integrated into the narrative of the play in a specific way that actors' experiences allow the audience to study and think about the phenomenon of vision itself.
The premiere of Ne Zrya took place on the 28th of November, 2018, on the New Stage of the Alexandrinsky Theatre. The play has been performed on two stages of the Alexandrinsky and the Hermitage theatres since then.
Production director of the theatre lab and the laureate of the Golden Mask national award — Boris Pavlovich
Director and acting teacher — Dmitry Krestyankin
Playwright — Elina Petrova
Production designer — Alexander Mokhov
Music director — Roman Stolyar
Sound designer — Daniil Koronkevich
In 2020, Ne Zrya is supported by the Committee for Culture of St. Petersburg and the State Hermitage Museum.