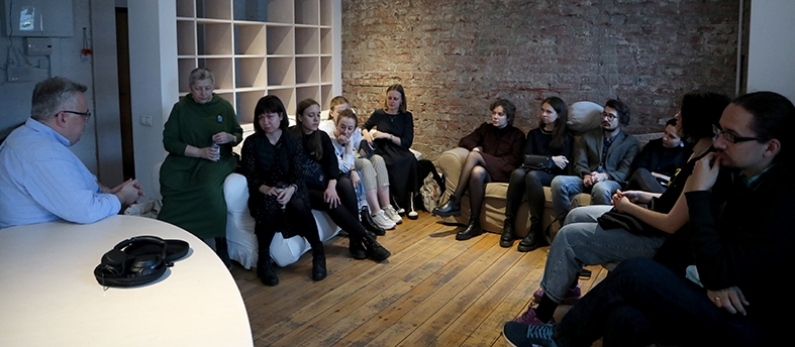 On November 21-27, 2020, the final session of the School of Art Journalism took place in Moscow. Fourteen students of the School, young journalists from different Russian cities, took part in the session. This year bigger part of the program, which is six month long, was going online, because of the pandemic situation. During the offline session in Moscow, the students were attending exhibitions, museums and concerts, watched theater performances, as well as were having lectures and seminars. They were also working on and presenting multimedia journalistic materials about theater performances, films, exhibitions and other cultural events that they had attended during the session in Moscow.
Educational program designed for young Russian journalists (under 30 years old) who write about arts and cultural events in paper media and online or work on TV and radio. Since 2002, more than 300 young journalists from 45 different Russian cities took part in the program. Lectures and workshops delivered by the invited Russian journalists, art critics and experts in contemporary arts.
The School of Cultural Journalism is a joint program of PRO ARTE Foundation and Mikhail Prokhorov Foundation.