The course is available only for participants of the School for Young Artists program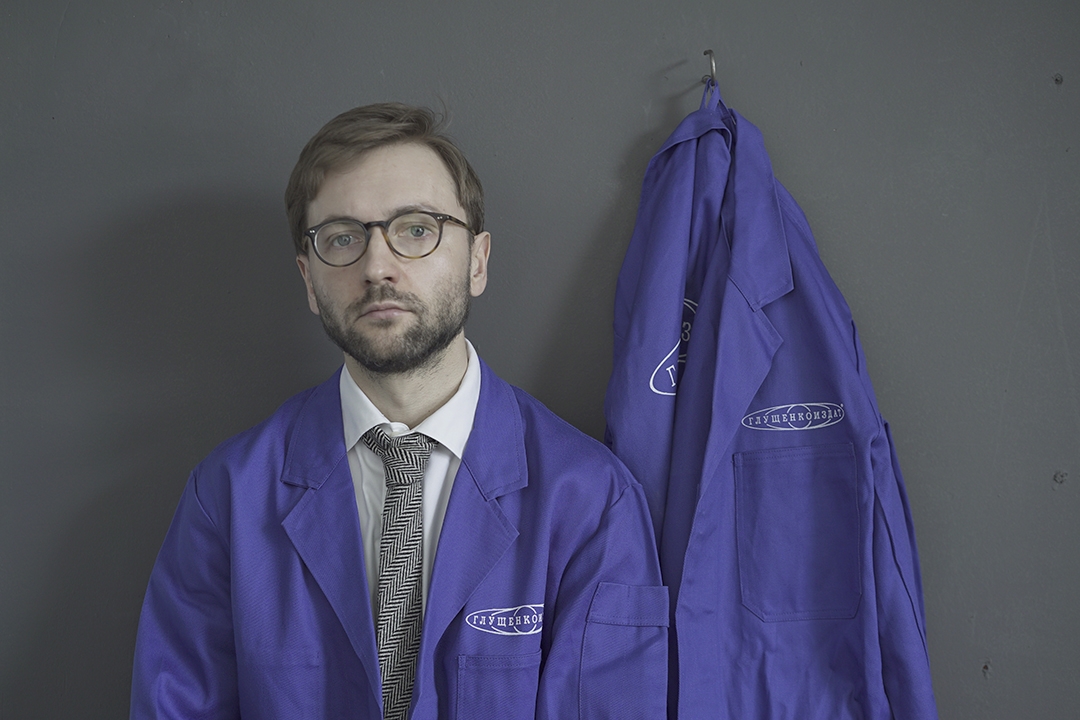 Born in Kaliningrad in 1983, Kirill Gluschenko's practice sees him as a head of a fictional publishing house called 'Gluschenkoizdat', of which he is also the sole employee — a reporter of sorts — who spends his time visiting towns in Russia and former Eastern bloc, to take photograph and publish books about them. His photography explores the landscape of Soviet serial modernism.
In 2009, Gluschenko graduated from the Institute of Contemporary Art in Moscow. In 2011, he studied at the Valand Academy in Gotheborg, Sweden; in 2017-2020 — at the Academy of Fine Arts Leipzig in Germany.
Gluschenko participated in the 2nd Triennale of Russian Contemporary Art in Moscow and various exhibitions in Russia, Italy and Germany. His solo show Our Days Are Rich And Bright was produced by the V-A-C Foundation and presented in Moscow in 2016. Gluschenko was awarded to the Innovation Prize, Russia in 2016, he won the Grand Prix at the Russian National Book Design Competition Zhar-Kniga in 2019, Marion-Ermer Preis in Leipzig, Germany in 2018, Architectural Book Award of the German Museum of Architecture in Frankfurt-am-Mein in 2019 as well as Honorary Appreciation at the Best Book Design From All Over The World Award of the Stiftung Buchkunst in 2020. He is a recipient of the Kulturstiftung des Freistaates Sachsen's Scholarship (2018). At the moment, he is artist-in-residence at the Garage Museum of Contemporary Art, Moscow.