ART & SCIENCE: A NEW PARADIGM FOR ART. A series of lectures by Dmitry Bulatov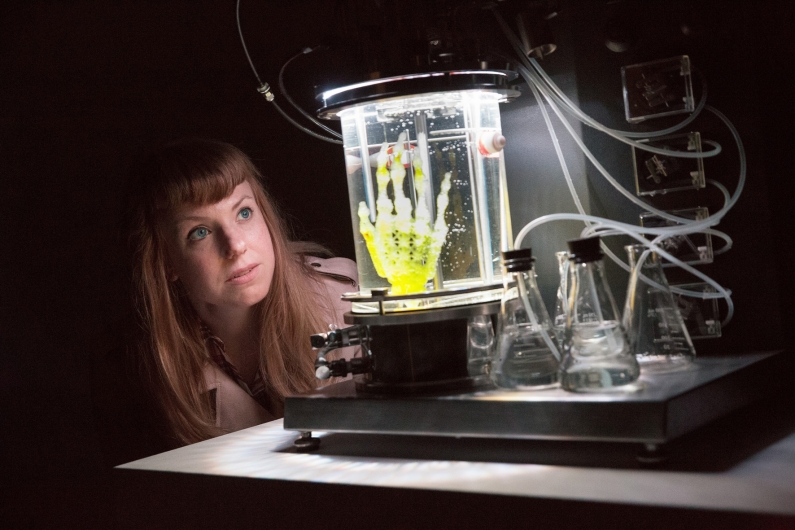 The lectures are open only for the School for Young Artists participants
All artists who work in the genre of art & science face issues of defining boundaries. They turn research methods and research context itself into art projects that focus on new meanings and tools, boundaries of rationality, demarcation of norm and pathology, differences between a modelled object and a biological being. Such experiments are now held by the widest range of research and engineering disciplines: from IT and robotics to a whole span of neuro and biomedical sciences. Do artists who turn to science create new ways of seeing the world? Do they reveal new critical perspectives in science, and corresponding processes and relationships with society? Are they trying to find new forms of engaging audiences in their research? Dmitry Bulatov, curator of the Baltic branch of the National Centre for Contemporary Arts, will explain different aspects (informational, ethical and aesthetical) of cultural and creative activity at the intersection of art and science.
Dmitry Bulatov is an artist, art theorist, and curator. Initiator of exhibition and publishing projects in the fields of art&science and new media. Curator of the Baltic branch of the National Centre for Contemporary Arts (Kaliningrad, Russia). As an artist he has participated in various exhibitions and festivals including 49th and 50th Venice Biennale (2001, 2003, Italy) and Ars Electronica (2002, Linz, Austria). Bulatov has initiated and curated over twenty international projects and exhibitions including Soft Control: Art, Science, and the Technological Unconscious as part of the Maribor – European Capital of Culture 2012 programme (Slovenia). He is a member of DOC(K)S and NOEMA magazines' editorial boards. Two-time recipient of the Innovation Prize (2008, 2013, Russia). In 2014, Bulatov was nominated to the Golden Nica Award of the Prix Ars Electronica Festival (Austria) in the Visionary Pioneers of Media Art category.
Image: Amy Karle (USA). Regenerative Reliquary, 2016.
A "half-alive" sculpture made from a biodegradable PEGDA hydrogel and fulfilled with human stem cells. Fragment of installation.