OPERA "BLUEBEARD: CASE MATERIALS". Two-act opera.
PRO ARTE Foundation
St.Petersburg Planetarium and the Society «Znanie»
supported by the Ford Foundation
Goethe Cultural Center in St.Petersburg
Verlag Neue Musik Publishing house
Music: Vladimir Rannev
Libretto: Dea Loher
production: Pavel Semchenko
video: Maria Godovannaya, Oleg Mikhaylov
soloists: Nikolai Romanov, Irina Andryakova
eNsemble, conductor Fedor Lednev.
The premiere of "Bluebeard: case materials" was held in the Star Hall of the St. Petersburg Planetarium.The Opera was written by a St. Petersburg- based composer Vladimir Rannev and is based on the play «Blaubart – Hoffnung der Frauen» by German playwriter Dea Loher. This play has been repeatedly staged by a number of theatres in Germany and received several prestigious awards.
"Bluebeard: case materials" is a unique project for the theatre and musical scene in St. Petersburg because it's a "homeless opera" (devised to be performed outside traditional venues).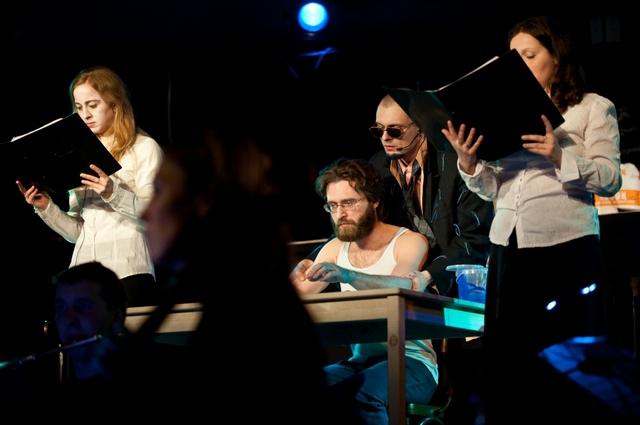 The legend about Bluebeard is much older than the tale by Charles Perrault. The prototype of the main character is a French marshal, Giles de Rais, Joan of Arc's closest ally. Baron spent his last years in his castle as a recluse, which caused a great deal of suspicion in the society. His figure was surrounded by all kinds of rumors which later were gathered in the legend about Bluebeard. Charles Perrault, the master of fairy-tales, wasn't the only artist to use this subject, so did Oscar Kokoschka, Maurice Maeterlinck, Max Frisch, Jacques Offenbach, Paul Dukas, Bela Bartok, Franz Hummel and others. And among others - a contemporary German playwright Dea Loher, whose play is placed in our days and explores modern problematics. The main character, Heinrich Blaubart (blaubart - is the German for blue beard) - is a personification of social estrangement, insurmountable indifference, incapacity to build a connection, or have strong feelings about people. The author's message here is that contrary to the common opinion atrophy of emotional sensitivity doesn't make a stronger individual, quite the opposite - it makes one weak and vulnerable. After the 1997 premiere of the play in the Bayerisches Staatsschauspie Theatre in Munich the Frankfurter Rundschau newspaper wrote: "In her dialogues the author offers an exploration of contemporary individualism so piercing and intense, as German theatre has never seen before".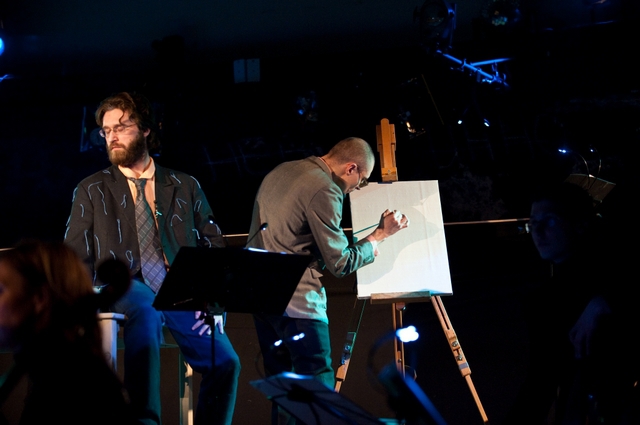 Authors
Librettist
Dea Loher was born in 1964 in Traunstein (Bavaria, Germany). She studied philosophy in the University of Munich and then for some time went to live in Brazil. Upon her return to Germany she went to work for the Berlin Radio while studying creative playwriting at the Berlin University of Arts. She currently lives in Berlin and works as a freelance-writer. Dea Loher is one of the prominent contemporary playwrights in Germany, her plays are regularly staged by various German theatres. She has received a number of literary awards, such as 1990 Playwrights Prize awarded by the Hamburger Volksbühne for Olgas Raum, 1992 Royal Court Theatre Playwrights Award, 1993 Goethe Institute Award (for Tätowierung),1993 Frankfurt Author Foundation Award, 1995 Schiller Memorial Prize, 1997 Jakob-Michael-Reinhold-Lenz Prize for Drama (forAdam Geist),1997 Gerrit-Engelke Prize, 1998 Mülheimer Drama Prize (for Adam Geist), 2005 Else Lasker Schüler Drama Prize, 2006 Bertolt Brecht Literature Prize, 2008 Mülheimer Dramatikerpreis (for Das letzte Feuer), 2008 Play of the Year of Theater Heute Magazine, and the 2009 Berlin Literature Prize.
Composer
Vladimir Rannev was born in 1970 in Moscow. He's a composer, musicologist, professor at the St. Petersburg Conservatoire ( musical forms analysis) and the Smolny Institute of SPbU (history of music), and a musical observer for the "Kommersant" newspaper . Graduated from the St. Petersburg Conservatoire in 2003 ( prof. B.Tishchenko composition class), and in 2005 got a Ph. D. in musical theory (scientific advisor - assistant professor N. Afonina). In 2003-2005 he took an internship at the Cologne University of Music (electronic music, Prof. Hans Ulrich Humpert). He was awarded with Gartow-Stiffung scholarship (Germany, 2002) and "The Muses of St. Petersburg" fellowship (Russia, 2003) and is a prizewinner of the "Teatro Minima" contest by the Zurich Opera House (2004), «Salvatore Martirano Award» by the University of Illinois (US, 2009), a contest by St. Petersburg Composer Association (2009), Operare contest (Germany, 2010) etc. Curator of the "Expertise" concert series at the St. Petersburg Philharmonic Hall (2008-2009), "Hudkontsert" project at various art-galeries in St. Petersburg (2006-2009), and concert programs organized by the Goethe Institute in St. Petersburg (2008-2010). Took part in a wide range of musical projects in Russia, Germany, Austria, Switzerland, Great Britain and USA. He also worked with the Opera and Ballet Orchestra of St. Petersburg Conservatoire, the state academic symphonic orchestra (GASO), the Smolny Cathedral Choir, (Germany), Klosterspatzen choir (Germany), the PRO ARTE enSemble, One Orchestra ensemble (Russia), "De Volharding" (Netherlands), "Kontratrio" (Switzerland), "Les éclats du son" (Germany), "Intégrales" (Germany) and others.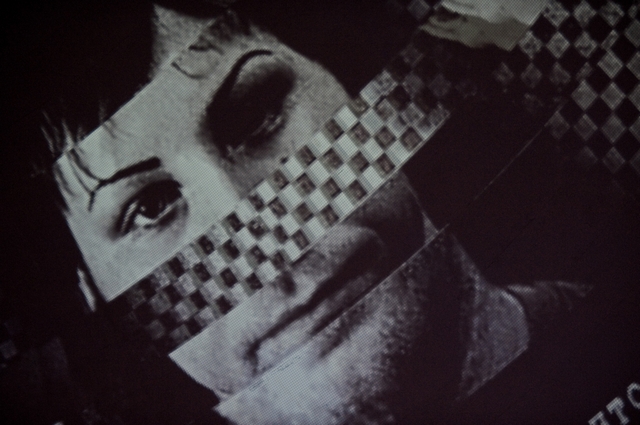 Musical director and conductor
Fedor Lednev was born in 1971 in Minsk. Graduated from the St. Petersburg Conservatoire choir conducting class in 1995 and symphonic and opera conducting class in 1998. Since 1995 teaches at the Rimski-Korsakov College of Music, where he is also the director of the college mixed choir. He also worked as invited conductor with the Musical Theatre Orchestra of St. Petersburg Conservatoire, Academic Symphony Orchestra of St. Petersburg Philharmonic Hall, the Hermitage Theatre Orchestra, the Chamber Orchestra of St. Petersburg Philharmonic Hall, the Symphony Orchestra of the Caucasus Mineral Waters Orchestra, Symphony Orchestra of the Ural Philharmonic hall, Bolshoi Theatre of Opera and Ballet of the Republic of Belarus Orchestra, the soloist ensemble New Music studio in Moscow, the Moscow Ensemble of Contemporary Music; assistant-conductor for the Russian production of Berg's Wozzeck (The State Academic Bolshoi Theatre of Russia, 2009).. Permanent conductor of PRO ARTE Foundation eNsemble. Conducted more than 130 premiere performances. In September 2003 he directed a production of Martijn Padding's "Tattoed tongues" (joint project with the Loos ensemble from the Netherlands). He also participated as a vocalist in ancient and contemporary opera productions such as Giuseppe Sarti's Aeneas in Latium (1999), Wolfgang Rihm's Jacob Lenz, Monteverdi's L'Orfeo (Orfeo's part, 2002)..
Director
Pavel Semchenko was born in 1967 in Leningrad. He studied at the Leningrad Secondary School of Arts, preliminary courses at Vera Mukhina Leningrad Higher Arts and Crafts College, Serov Art College, Repin Academy of Arts, and Vocational School № 61. In 1988 he met Boris Ponizovskyi, the greatest mystifier and theatre thoretician of the 1970-s and 1980-s. For two years he worked as an actor for the "YesNO" theatre, combining it with his pursuit of a career in painting. In 1989 together with "YesNO" actors Vadim Vasilyev and Maxim Isaev he created the "AKHE" group on the premises of the first art squat at Pushkinskaya 10 (address) whose member he remains today. From this point on, all of his art projects have been made within the "AKHE" group, spanning a wide range of artistic media, such as installation, sculpture, film, performance, exhibition, dance and many others. Since 1996 "AKHE" have smoothly shifted towards theatre, taking part in almost every major theatre festival in Russia, Europe and Asia. Awarded the Grand-prix and the "Total Theatre Award" of the Edinburgh Festival, Grand-prix at the Périgueux Festival (France, 2003), grand-prix of the Nice Theatre Festival (France, 2004), and the Golden Mask Award for Innovation (2004) etc.
---
Activity Type : Music