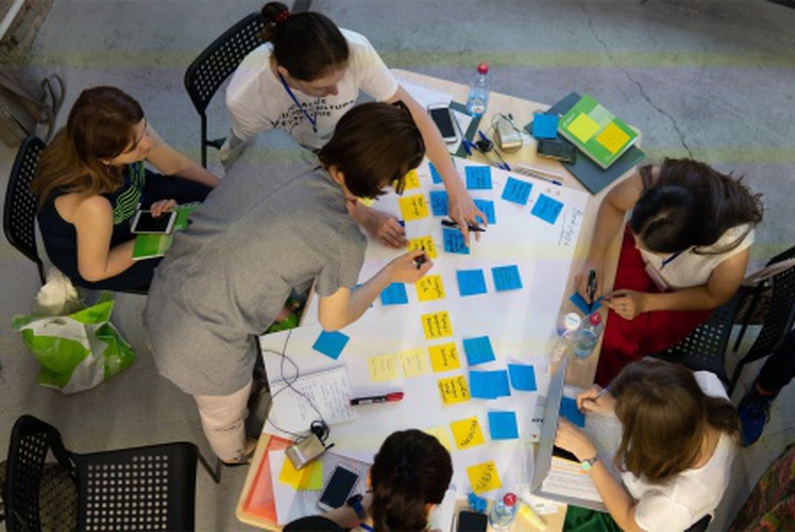 From April till June, 2019, a series of the seminars "School of Museum Leadership" for the Russian museum professionals took place in eight cities in different Russian regions. "School of Museum Leadership" – is a museum project initiated and supported by the Vladimir Potanin Foundation.
Each seminar consisted of a two-day program that included workshops and lectures on the themes of cultural leadership, strategic planning and social partnership. The program was designed by the PRO ARTE Foundation in collaboration with the leading international consultancies from Canada and UK and involved Russian experts as well.
The seminars took place in Kolomna, Ulyanovsk, Nizhny Novgorod, Arkhangelsk, Khanty-Mansiysk, Norilsk, Vladikavkaz and Khabarovsk. 195 participants – museum directors and deputies, heads of departments and other leading museum managers – took part in the seminars.
Among the invited international experts of the "School of Museum Leadership" – Gail Lord and Nicholas Merkelson of the Lord Cultural Resources, Joanna Hargreaves of the Morris Hargreaves McIntyre, Tom Fleming and Andrew Erskine of the Tom Fleming Creative Consultancy.
Special public lectures were delivered by the invited experts in each city, videos of lectures can be found here (with the Russian translation):
https://www.facebook.com/pages/category/Charity-Organization/potaninfoundation/videos/
Supported by: Vladimir Potanin Foudation